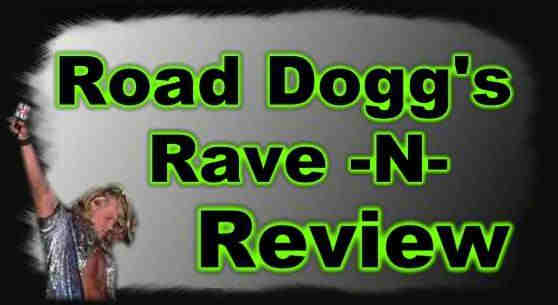 All news below is provided to Dawgie Style By -- Road Dogg's Ravin Newsletter -- You can subscribe by emailing RoadDoggsShorty@aol.com or check back here...every edition I get I will be posting for your reading pleasure.....on with the show....
Last Updated 17 September 2000
---


Hey, Well, We have a new CEO and I feel this time, It will work out. His name is Jimmy and I hope you like him. Thanx.

Rachel Owner/Writer

Sam Editor/Co-Owner

Jimmy CEO
---

((--WWF News and Rumors--))

King gonna see many more Bronco Busters... -Provided by Evan H.
-Jerry "The King" Lawler and The Kat will finally tie the knot, and get married later this month. The two have been a couple for a long time now and they have both agreed they would like to make it official and get married. An exact date for the wedding has yet to be confirmed although reports suggest it will be sometime this month.

The European set to go for the European..... -Provided by Evan H.
Steven Regal is now set to feud with Al Snow over the WWF European championship. Regal will play his role of an English Snob, and will feud with Al Snow as he will claim he is bringing shame and embarrassment over all real Europeans by dressing up as them and mocking them. This will obviously spark of a feud between the two sometime soon.

Like anyone cares... -Provided by Evan H.
The British Bulldog, Davey Boy Smith is on track to return to WWF action within the next month or two. The Bulldog has had some serious personal problems as of late as well as a long list of medical complaints.

Puppies!!!! -Provided by Zach Zelter
- Although nothing specific has been talked about yet, Debra Marshall (former McMichael) will be returning to a role on a role on TV around the time Austin does. Austin and Marshall plan to travel to Las Vegas within the next few weeks to get married.

See more of Al Snows impersonations... -Provided by Raul Madrid
-It is expected that at each and every telecast Al Snow will represent a different European Country as long as he is the European Champion.

Dont like reading?? -Provided by Aaron Dias
-September 19th will be the debut of Mick Foley's "Have a Nice Day" Bestseller as a casette version. The cassette(s) will be three and a half hours in length. In addition, the paperback version of the book will hit shelves on October 13th, 2000. Here, a new chapter will be added that was not seen in the hardcover edition.

WWF on TNN issue... -Provided by Zach Zelter
-If USA's wins its appeal against the WWF, some sources believe that TNN will attempt to rescind its cancellation of "ECW on TNN." On Sept. 5, Keller contacted TNN spokesman David Schwartz and simply asked when ECW's final episode is scheduled to air on TNN. Schwarz said the network will not comment on wrestling until the USA-WWF court case is settled. ECW sources are confident that TNN wouldn't be able to make such a move, but other industry sources believe TNN could take the case to court. The sources doubt TNN's chance of winning the case but say the network could drag it out in court long enough to damage ECW's chance of moving to another network this fall. One source says that if TNN is able to rescind the cancellation, they wouldn't be able to cancel the show for the remainder of its original three year contract. When TNN initially announced the cancellation of the ECW show, they listed Sept. 22 as the final episode. Raw is scheduled to being on TNN on Sept. 25.

The New New Brood?? -Provided by Aaron Dias
-Finally, Al Isaacs of ScoopsWrestling.com has reported that UPW star Tom Howard will be leaving for Memphis to begin training with Gangrel. The plan is for Howard to be in Memphis for one month, and appear as a tag team with Gangrel shortly thereafter. A new gimmick is being fit for the duo, and they will certainly not be known as the "New Brood".

Moving on out.... -Provided by Ryan Clark
-MTV.com has already started advertising there promo's for Heat. Sunday Night Heat looks to have a lot more involving musicians and backstage interviews with musicians and wrestlers. Heat will be from WWF New York from now on also!
---

((--WCW News and Rumors--))

Adams/Taylor arguement.... -Provided by P. Oliver Grummidge
Brian Adams reportedly got into an argument with Terry Taylor last night at Nitro over the booking of the tag team title match against the Filthy Animals. Adams felt that him and Bryan Clark shouldn't have to sell for the 'little guys,'Rey Mysterio, Jr. and Juventud Guerrera. Eventually, Adams was given his way and the booking of the match was changed so he wouldn't have to sell for Rey and Juvi. Many in the back are furious with this because Adams is complaining more than ever did, and we all know what happened to him. Vince Russo and others have toyed with the possibility of sending Adams home because of his constant complaining. Fellow wrestlers feel he has gotten a 'big head with his big push,' and they don't like the attitude he has undertaken. No one holds any ill will towards Bryan Clark because he hasn't complained about any of the booking for him, and does what he is told.

No Nitro and Thunder for Vampiro... -Provided by P. Oliver Grummidge
The pregnancy is taking it's toll on Kitsu's (Vampiro's wife) health. Ian will miss this weeks programming in order to care for her.

Guess they recconsidered... -Provided by Zach Zelter
-Over the weekend Buff Bagwell told friends that Diana Myers called him and offered to renegotiate his contract.

Services of "The Hitman" prolonged.... -Provided by Zach Zelter
-One WCW source reports that unless Bret Hart was given an unreported contract extension, his WCW deal is set to expire around Jan. 1, 2001.

Hurt.... -Provided by Blake Christopher
- Tygress has reportedly suffered bruises to her sides as a result of her match against Mark Jindrak and Sean O'Haire on Thunder. Apparently, she was holding her ribs backstage, and was quickly treated. Tygress is said to be doing fine, and shouldn't miss any appearances because of it.

Just plain sad.... -Provided by Blake Christopher
-As Ric Flair is being rumored to be the father of Ms. Hancock's baby, WCW is being said to want to surprise everyone with an unlikely person. One of the most likely people to be the baby's father would be David's friend, Crowbar.

Not pushing yet.... -Provided by Blake Christopher
- In other WCW related news, Lash Leroux's push has reportedly been put on hold. No reason has yet been given, but I will keep you updated as it comes along.

**UPDATED Fall Brawl Card**

WCW Fall Brawl Pay-Per-View
Live September 17, 2000 at 8PM Eastern
AT The HSBC Arena In Buffalo NY

WCW World Heavyweight Title Match: Caged Heat Match
Booker T vs. Kevin Nash
Grudge Match: No Disqualification Match
Goldberg vs. Scott Steiner

Bunkhouse Brawl Match
Jeff Jarrett vs. Mike Awesome

Pittsburgh Plunge Scaffold Mixed Tag Team Match
Shane Douglas and Torrie Wilson vs. Kidman and Madusa

Canadian Heavyweight Title Match
Lance Storm vs. General Rection
If General Rection wins, Major Gunns returns to the Misfits in Action; if Lance wins, she stays with Team Canada!

3-Way Dance
Sting vs. The Great Muta vs. Vampiro

Grudge Match: Chain Match
Kronic vs. The Harris Brothers

100 Kilos and Under Title Match
"Prime Time" Elix Skipper vs. Kwee Wee with Paisley

The Filthy Animals and Big Vito vs. Natural Born Thrillers
Possible 10-Man Tag Match, depends on the status of Konnan

**CARD SUBJECT TO CHANGE**
---

((--ECW News and Rumors--))

Extreme style.... -Provided by Zach Zelter
- "Extreme Evolution" video will be hitting the shelves in a few days. The cover box features a fist wrapped in barbed wire and what seems to be an upside down version of Goldberg's tattoo. The tape is 110 minutes in length and features the following matches: Rob Van Dam vs. Jerry Lynn from Hardcore Heaven '99, Mike Awesome vs. Masato Tanaka in one of their many ECW Title matches, The Dudleyz vs Balls Mahoney & Spike Dudley in a match that sees Spike get power bombed through two flaming tables, and Sabu vs. Taz from Apr. 13, 1997 including the turn of Bill Alfonso. Joey Styles hosts the tape and there are interview and highlight packages mixed in between matches.

RVD sued?? -Provided by Andrea Weigl
-After throwing their opponents, the Dudley Boys, out of the wrestling ring, tag-team partners Rob Van Dam and Sabu moved in for the kill. As Sabu stepped out of the ring, Van Dam climbed to the top rope. A hush fell over the crowd as they waited to see which of his moves Van Dam would use. Would it be his corkscrew legdrop? A split-legged moonsault? A five-star frog splash? Van Dam's flip off the top rope didn't take out the Dudley Boys, but it did send spectator Michael Anthony Murray to the hospital. Now, the 44-year-old Clayton resident is suing Van Dam, Paul Heyman, president of Extreme Championship Wrestling, and Donald Ray Carroll, owner of The Ritz Theatre, where the match was held Feb. 7, 1999. Not only does Murray's lawsuit claim the collision with the 6-foot 227-pound wrestler left him with permanent back and leg injuries, but he also claims the wrestler was under the influence of drugs at the time. The complaint alleges that Van Dam's "mental and physical impairment from the ingestion of controlled substances caused him to miss his target" and hit Murray, who was seated in the second row. "We believe Van Dam's conduct on the night in question was indeed extreme," said Murray's attorney, William Plyler of McMillan, Smith & Plyler in Raleigh. Murray's suit also says the ECW promoted the use of marijuana and LSD among its wrestlers.

Taking it a little over the level... -Provided by Zach Zelter
-Tension has been brewing between Francine and Dawn Marie in recent weeks. Locker room sources say the pair of valets have never been on very good terms. One source attributes most of the problem to Francine: "She takes the 'Queen of Extreme' title too seriously, and gets paranoid about losing her spot to a more attractive woman."



---


((--Sites of the Week--))

-WWFanatic's Show Stopper

-Attitude Wrestling - The Best Game Around

-Crazy Luke Graham Jr.'s Madhouse and Message Board

-WWF Heat It Up Wrestling -~ASS' World~



---

((--Wrestler of the Week--))

...This weeks column is on my favorite wrestler.....the greatest technical wrestler in the world....no its not Bret Hart....it's.. ....CHRIS BENIOT

Real Name:Chris Beniot
Birth Day: May 21st,1967
Height: 5"11
Weight:220 lbs.
Hometown:Montreal,Quebec,Canada
Finisher(s): Crippler Crossface,Diving Headbutt
Nick-Names:Ravid Wolverine,Canadian Crippler,Pegasus Kid , & Wild Pegasus.
Pro Debut: January 2nd,1987 against Yuki Funaki
Titles Held: WWF Intercontinental Championship(2) WWF Light-Heavy-Weight Championship,WCW World Heavy-Weight Championship, WCW U.S. Title(2), WCW Tag-Team Championship(2, w/ Saturn & Dean Malenko) WCW T.V. Title(?)ECW Tag-Team Championships( 1 w/ Dean Malenko)

Chris Beniot is one of the greatest technical wrestlers... what the hell everyone knows he is one of the greatest wrestlers in wrestling today. He has he held championships in all three main federations. He has wrestled in Canada & Japan. He was trained by Stu Hart , father of Bret Hart.
His career started a student to Stu Hart. He fought in a stampede federation in Canada. Then he went to wrestle in Japan. A year later he returned to Canada and he captured the British Commonwealth Mid-Heavy-weight title twice. He then returned to Japan to wrestle as the Pegassus Kid. There he gained the IWGP Jr. Title from long-time rival Justin"Thunder"Ligar. He then went to wrestle in Mexico, where he learned to adapt to the luchadore style of wrestling. He captured the WWF Light-Heavy Weight title from Vilanno III(the title was unreconized then by the WWF)
In late 1994, Chris joined ECW, where he had several memorable matches with Sabu. On the 25th of February 1995 , he and Dean Malenko captured the ECW tag-team championships from Sabu & Tazz. Shane Douglas joined with the new champions and they formed the first "Triple Threat." In late 95 he joined the Four Horseman in WCW. He had one of the best fueds ever with Booker T in the first half of 98 over the WCW T.V. title.

On March 14th,99 Chris & Dean once again captured tag-team gold, now in WCW. He then captured the belts again with Perry Saturn starting a fued with the Triad(DDP,BBB,Kanyon) Chris,Saturn,Dean, & Shane Douglas then formed the Revolution, during which Chris captured the WCW U.S. title from David Flair. Then at Souled Out 2000 he defeated Sid Vicious for the(vacant) WCW World Title which he was striped of the next night.
January 31st Beniot,Saturn,Malenko, & Guerrerro are seated at WWF Raw is War. February 1st Beniot makes his WWF debut against Triple H on Smackdown( I was there, seriously) He then went to capture the WWF Intercontinental Championship at WRESTLEMANIA 2000 from Kurt Angle( & Jericho) He then re-captured it on May 8th from Jericho.
Chris Beniot has had a WWF title shot before, but he lost. At Unforgiven he gets another one. But this isn't a singles match...it's a Four-Corners Match against not-only the Rock...but Kane & the Undertaker. Can he over come four of the top WWF superstars and become the World Champion....or will he lose and gain the title another day. I hope he wins the match because I don't like the Undertaker,Kane and I absolutly HATE the Rock. So will Beniot be the next WWF Champion.......or will he team up with an old friend like....Dean Malenko and go after the WWF Tag-Team titles......we will just have to wait and see what is next or who is next on the Crippler's hit list.....

Comments/Suggestions----->James

---

((--Fan Mail--))

Rikish SWO writes......
BBBoris, I just wanted to say what a great newsletter! I enjoy seeing it in my mailbox every time.Also, I wanted to ask u What's going on with Tazz on Raw. He said He is just another victim of theWWF. Does this mean he's leaving?Thats the way it seemed.I would like 4 you to get back 2 me.
Thanks,
Rikish SWO

Rachels Response: Aww, How cute is that.. He thinks that BBBoris owns our newsletter. Well, BB just get the news for it.. but any who.. Tazz humm of course, I didn't catch Raw.. I was at work. Sooo I'll let Sam or our new editor James take this one..
Sams Response: Rachel, U retard. Im editor. J/P, J/K, I didnt mean that. Rumors are flying that Tazz was told to say that but there are also other rumors that he meant it. Personally, Tazz should go back to ECW because he is #1 there, So, Tazz should go back to ECW
James Response:Well when Tazz says that he was a "victim" of the WWF, he means that he is being held down because the Rock,Triple H,Undertaker,Beniot...etc ,are on the "top of the ladder" and he(Tazz) won't get a chance at the top until they(Rock,HHH etc.) are gone. This is probaly just his new gimmick, or he is inbetween gimmicks and the WWF doesn't know what to do with him. I doubt that he will quit the WWF.

RockyGrl783 writes.....
Hey,
I was wondering......Are Lita & Matt an actual couple? Last time I heard that Matt was hooked up with their good friend Dannielle. Supposedly...Jayson (Christian) saw Matt and Dannielle behind the sences at SummerSlam KISSING! So which is it? Matt and Lita...or Matt and Dannielle???
<3 Always,
Alisha

Rachel's Response: Ha, Wouldn't you like to know... No just kidding.. I don't have a clue I was told by what I thought was 2 incredible sources that Matt and Lita were an item but now its a toss up! :)
Sams Response: Well, I really dont catch up to the Hardys because I am not "interested" in them like you right?
James Response: Well, I have heard both responses to the claim that Matt Hardy & Lita are going out. I'm not sure which is true but, a couple of months ago at The Official Homepage of the Hardy Boyz I read that Matt said that they(he & Lita) were not going out. When I saw the picture of them"kissing,wispering, whatever" I wasn't sure if they were together or not. To tell you the truth....I do'nt know for sure.
---


((--Tag Team of the Week--))

Hello everybody this is Bill Yankowy. Now that picture right there that you saw I know what your thinking is Kevin Nash one team? Let me just say this. Kevin Nash, Jeff Jarrett, Scott Steiner, and Vince Russo are my Tag Team of the Week. Now you see not last Monday night but the Monday night before that the main event on Nitro was War Games2000 Russo's Revenge! Now the match was going to be Nash, Jarrett, Steiner, and Russo vs. Booker T, Sting, The Cat, and Goldberg. Now Russo had qualifying matches for Booker, Sting, Cat, and Goldberg. They each must win there match to be in the War Games. Now Booker T beat Stevie Ray. Goldberg beat Shane Douglass. And Sting beat Vampiro and the Great Muta. Now the Cat lost to Kronic. So Kronic entered the War Games. Bad move Russo. Anyhow on to the match. Jarrett and Sting start the match. Then Steiner came into the match. Then both members of Kronic entered the match. Now Vince Russo enters the match with the Harris Brothers because they have a feud with Kronic. When the Harris Boys got up there to meet Kronic they (Kronic) were in the second part of the triple cage from the Movie Ready to Rumble. Then Kevin Nash enters the match and gets his sight on Russo. Kronic leaves the match afetr a fight with the Harris Brothers. Now Booker T comes into the match and finally Goldberg enters the match. Now a couple of minutes later Goldberg is handcuffed to the ring rope, Sting in handcuffed to the cage and Booker T is handcuffed to the cage after he gets the belt. Now Vince Russo has the belt and then Goldberg beats everybody up. Then the Cat is in the cage kick's Russo in the head but gets powerbombed by Nash. Now everybody is out and Goldberg is about to leave the cage. And then from out of nowhere Bret Hart slams the cage door on Goldberg knocking him out. Then Nash has the belt, then Russo stops him and then Nash, Jarrett, Steiner and Russo hugged each other. And they each leave the cage as Nash wins the match. Boy did they ever really had us set up. For the winner go to Th e Official Website of Kevin Nash to see what is happening with him. I'm Bill Yankowy and that's the way it is folks! Peace.

Comments/Suggestions--------->Bill Yankowy